Damon
8 Reasons to Choose
Immune CBD Drops
Our Immune CBD Drops are more than just your standard CBD-infused tincture formula.  It is enhanced with additional ingredients that are carefully selected to ensure exceptional immune support.  In short, it is the perfect product to take daily if your main priority is to maintain a functional immune system. Here are 8 reasons to choose Immune CBD Drops why Muscle MX's formula is worth adding to your daily routine.
#1: Made with Broad Spectrum Hemp Extract
Muscle MX's Immune CBD Drops are made with a specific type of hemp extract known as broad spectrum.  This is an extract that contains every compound that naturally occurs in hemp, except for THC.  The THC has been isolated and removed so that it is present in 0.00% of the final product.
Broad spectrum hemp extract delivers a lot more than CBD to the body.  While CBD alone has a lot to offer to the body's many systems, it's not the only compound that can be highly useful.  Broad spectrum extract contains a wide variety of additional cannabinoids, plus terpenes and nutrients that each introduce more exciting properties into the body.
#2: Enhanced with Essential Immune-Boosting Nutrients
While the clear star of all of our products is hemp, you will find more than that in this tincture formula.  We have infused our tincture with a carefully selected blend of nutrients that are proven to address immune health, which are Vitamin C, Vitamin B6 and zinc.  Our company ensures that each nutrient is present in adequate levels so that each dose supplies your body with an ample amount of what it needs to boost immunity.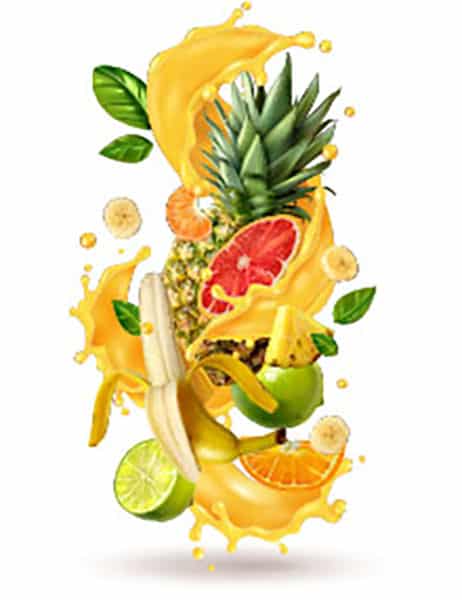 #3: Contains an All-Natural, Plant-Based Formula
The formula that we've created is completely plant-based, meaning that there are no synthetic ingredients or fillers in this tincture.  Each dose gives you hemp, nutrients, naturally derived flavoring ingredients and MCT oil – that's it.  We do not believe in filling up our products with additives in order to cut down manufacturing costs.  The formula is as clean as it gets.
#4: Has a Delicious Tropical Fruit Flavor
To make the act of taking our tincture even more enjoyable, we've infused it with a pleasant tropical fruit flavor derived from fruit extracts.  Each dose, therefore, gives your taste buds something to look forward to.  As we said, the flavoring is naturally derived, so you can enjoy a clean, fresh taste that's always gentle on the body.
#5: Lab-Tested
The hemp that is in our Immune Tincture has been thoroughly tested by a third-party laboratory that is registered with the state.  This third-party testing process is a key factor in maintaining quality control.  Each batch of hemp is sent to the lab, where it is analyzed for its purity levels, breakdown of chemical compounds, potency, presence of microbes and more.  All of these factors determine the overall quality of the product.
Once the lab-testing is complete, the hemp is returned to us, along with the lab reports.  We make these lab reports available via our website, so customers like you can learn more about the hemp extract that we use to know that it's the best on the market.
#6: Easy to Take Daily
Immune comes in a 30ml bottle, with a dropper that holds a milliliter of liquid.  A milliliter counts as a single dose, making dosing simple.  Taking the tincture requires no special knowledge, technological device or careful measuring.  And, because of its exquisite taste, you'll enjoy each and every dose thoroughly.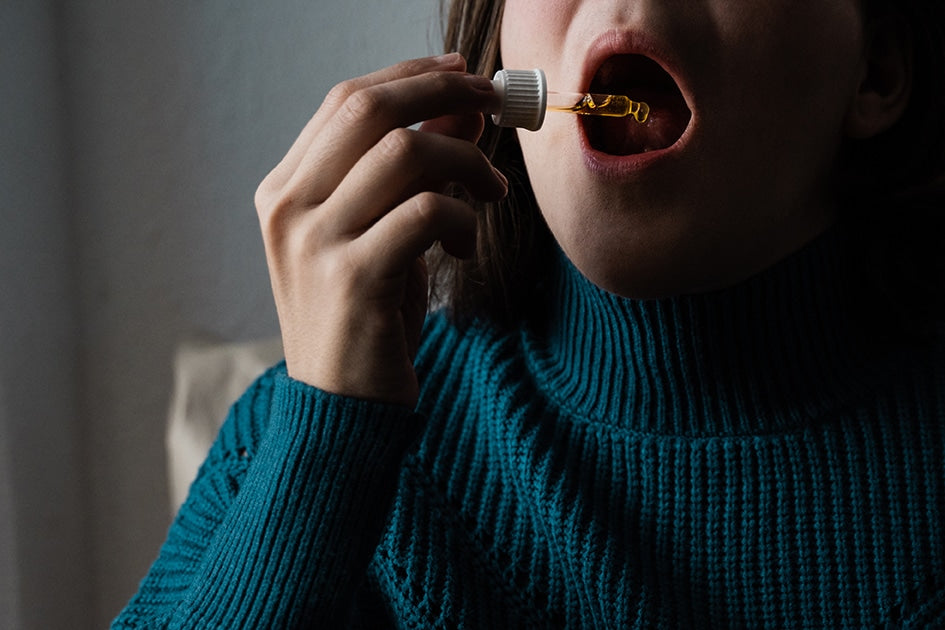 #7: Offers 33 Milligrams of Hemp Per Dose
The Immune Tincture contains a total of 1000 milligrams of hemp extract per bottle.  Broken up into each dose, that's 33 milligrams per day.  This is considered a standard amount, which ensures that each dose provides your body with an active level of hemp compounds in order to be as effective as possible.  
#8: Made in the USA
Our products, including Immune CBD Drops, are 100% American-made.  The hemp that we source comes from experienced domestic farmers who work hard to build our country's hemp trade.  The ingredients are also sourced from American manufacturers.  Buying American-made CBD is important for a number of reasons.  One is that it supports our country's hemp industry so that it can continue to thrive for a long time to come.  
USA-made ingredients are subjected to extremely high quality and manufacturing standards, so you can count on getting only the best product on the market.  And, because everything is made in the United States, the product is as fresh as can be, as no ingredients were subjected to long travel times that can cause them to slowly degrade along the way.
How to Take Immune CBD Drops
If you're ready to get yourself a bottle of  Immune CBD Drops you'll want to make sure that you take it properly each day to ensure the best results possible.  Fortunately, our tincture really couldn't be easier to take.
When it's time for a dose, simply squeeze the top of the dropper cap until the pipette is filled to the top with the tincture formula.  Then, pour this formula below the tongue, and hold it there for 60 seconds.  After that, you can swallow.  This allows the compounds and nutrients to absorb through the sublingual tissue, which offers an onset time of about 30-45 minutes, while the effects can last for around four hours.
Ideally, you should take a dose of our Immune Tincture once a day.  The compounds of the hemp plant, as well as the nutrients infused into the formula, work in a cumulative manner, meaning that each dose adds to the overall efficacy of the product.  Find a time of day that's convenient for you to take your tincture and maintain consistency with your dosing.