Damon
As they grow older, some children experience a painful sensation in their legs without any obvious cause. Known more commonly as growing pains, this ache or throb in the legs can occur in children between the ages of two and 12. 
While it's the most common form of chronic pain children can experience, growing pains are distressing for a child of any age. These pains often become worse at night, even waking a child from sleep. 
There's no specific treatment for growing pain relief, but some parents are turning to alternative methods like CBD to make their children more comfortable. Unlike THC, the most well-known compound found in the cannabis plant, CBD is non-addictive, doesn't create a "high," and has a low risk of side effects, which makes it an appealing treatment option for children seeking relief. 
Before investigating the use of CBD for growing pains, let's first explore the condition itself.  
What Are Growing Pains? 
Growing pains are deep cramping or aching pains that affect a child's legs. The growing pains areas in the body include muscles in the calf and thigh. Boys and girls are equally affected by the condition. 
What age are growing pains? Up to 37% of children will experience growing pains between the ages of two and 12. By the time a child becomes a teenager, growing pains should stop on their own. 
While growing pains are a harmless form of muscular pain, the experience can still be upsetting to children. Depending on the child and their level of pain tolerance, the pain can range from mild to severe. 
Parents may want to know how to stop growing pains in legs to give their children relief. Most growing pains respond to at-home remedies. Ice packs, hot baths, massages, topical creams, or other treatment methods can provide some pain relief for growing pains until a child grows out of the condition.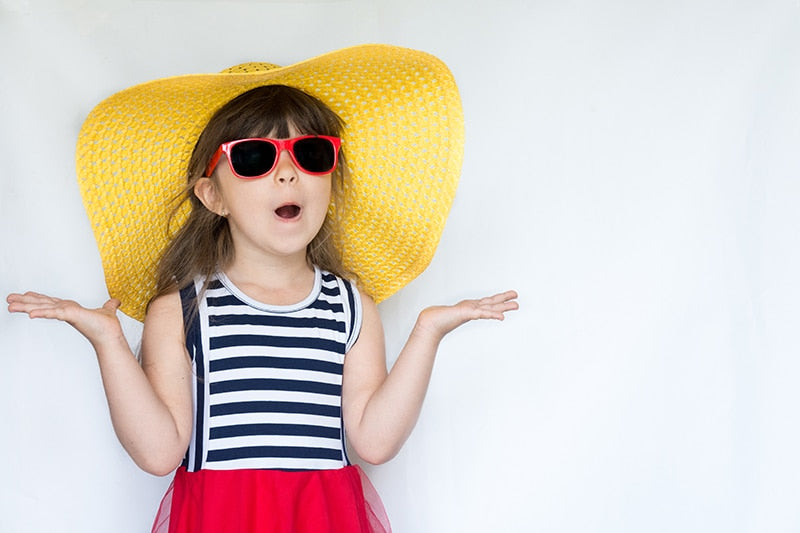 What Causes Growing Pains? 
The condition may be called "growing pains," but they may not be related to growth spurts at all. There's no evidence that a child's growth process is painful. 
Growing pains were first discovered in the 1930s and 1940s when the condition was thought to be a result of the bones growing faster than the tendons. While the name has remained the same, we now have a better understanding of how children's bodies grow. 
The root cause of growing pains is still unknown. Several theories suggest that: 
Increased physical activity like running, climbing, and jumping can lead to overuse of a child's musculoskeletal system 

A lower pain threshold may lead to simple aches and pains feeling far more severe 

Issues like hypermobility (flexible joints) and flat feet can create pain in the legs 

Children with low vitamin D levels may have less bone strength, which can lead to pain
Symptoms of Growing Pains 
While it's not clear what causes growing pains, the pain itself is very real. Often occurring in the thighs, shins, calves, and behind the knees, the pain usually affects both legs. In rare cases, children may feel pain in the arms or abdomen. 
Growing pains may not occur every day — the pain can come and go. It often strikes in the late afternoon and the early evening, becoming worse at night. Most often, the pain is gone by morning. If the pain is severe enough, it may wake a child in the middle of the night. 
If a child has growing pains, they may seem grumpier in the mornings, or they might be holding or rubbing their legs. While painful and disruptive, growing pains shouldn't limit a child from physical activity or cause any kind of limp. 
CBD For Growing Pains: How It Can Help 
If a child is struggling with growing pains, it can be a trying situation. While growing pains are a normal part of growing up — and nothing to be concerned about — the deep, throbbing pain can still be very distressing for children and make it hard for them to sleep. 
Fortunately, there are steps to take to make a child more comfortable and soothe their pain. In addition to simple remedies like heat therapy, stretching, and massage, CBD has emerged as a promising way to relieve pain. 
Studies show that the properties of CBD can effectively relieve chronic pain. It has been proven to help ease the symptoms of cancer pain, neuropathic pain, fibromyalgia, arthritis, and migraines.
While there aren't as many studies on the effects of CBD on muscle pain, aches, and soreness, potent topical CBD products are known to offer temporary relief from pain. When CBD is applied topically, it activates the endocannabinoid system through receptors in the skin, absorbing quickly and alleviating both pain and inflammation. 
Best CBD Pain Relief for Growing Pains 
To learn how to stop a growing pain in your legs, here are a few of the best CBD pain relief options for age-related growing pains. 
1. Apply a Topical Treatment for Pain Relief
The best way to put a stop to growing pains is to apply a CBD topical pain relief treatment. A cooling pain relief balm, for example, sinks into the skin to reduce inflammation and provide quick relief. Other treatments include lotions, gels, creams, and more. 
If applied twice a day, the cannabinoids can accumulate over time, providing more long-term relief. Most CBD pain relief creams will usually take about 30 minutes to start working and last for about six hours. 
2. Use CBD Drops for Pain Relief 
For fast-acting relief, CBD drops can be applied under the tongue or mixed into food for a powerful result. With the right combination of CBD, CBN, and Ashwagandha, these CBD drops can relieve stress and anxiety in children suffering from growing pains. 
3. Take CBD Gummies for Relaxation 
To help children who are dealing with nighttime aches and pains, CBD supplements offer a solution to naturally encourage sleep. Giving a child CBD gummies just before bed can help them relax their muscles and improve the quality of their rest. 
CBD Products for Growing Pain Relief 
If a child is waking up with moderate or severe pain during the night, a question might be: How do you stop growing pains? 
While there's no way to completely prevent growing pains, they aren't serious and are a normal part of childhood for many children. In the meantime though, finding ways to soothe aches and comfort a child in pain can help this period of growing pains pass more easily. 
The good news is that there are many natural remedies available to make growing pains more bearable. CBD offers a unique kind of relief that can be used alongside other pain relief methods to improve a child's quality of life. Along with strategies like stretching, massaging, and a warm compress, applying a CBD topically or using edible CBD relief can help manage a child's pain more effectively. 
Resources
Consumer reports: Can CBD Help Your Child? 

https://www.consumerreports.org/cbd/can-cbd-help-your-child/

Campbell CT, Phillips MS, Manasco K. Cannabinoids in Pediatrics. J Pediatr Pharmacol Ther. 2017;22(3):176-185.
Wong SS, Wilens TE. Medical cannabinoids in children and adolescents: a systematic review. Pediatrics. 2017;140(5):e20171818.