Damon
How CBD Can Safely
Help Relieve Arthritic Pain.
CBD, short for cannabidiol, is one of the main active compounds in the Cannabis sativa plant. The cannabis plant has two main species commonly known as marijuana and hemp. Hemp contains high concentrations of CBD and minimal (less than 0.3%) amounts of THC, the active substance responsible for the "high." CBD is a completely natural compound that is known to relieve chronic pain and promote relaxation in the body. CBD has none of the side effects that come with artificial medications and is routinely prescribed by health and wellness professionals for lasting pain relief. How CBD Can Safely Help Relieve Arthritic Pain
How Does CBD Provide Relief for Arthritic Pain?
 Arthritis and other rheumatoid conditions are the leading cause of work disability in adults across the United States. It leads to severe pain and stiffness in the joints and significantly decreased mobility. According to data collected by the Arthritis Foundation, there is strong anecdotal evidence for the effectiveness of CBD against chronic pain due to arthritis. CBD activates the cannabinoid receptors in the brain which are directly involved in symptoms of persistent pain. Studies have consistently shown that using CBD is a safe and reliable way to treat chronic, neuropathic, and inflammatory pain conditions.‌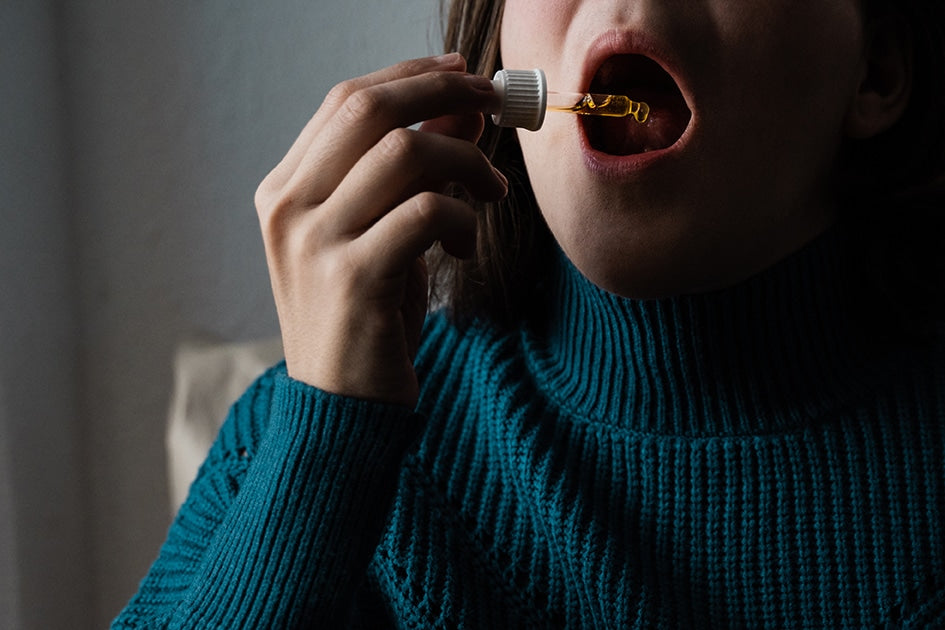 Is CBD Safe to Use?
CBD has no psychoactive properties, which means that it won't make you feel euphoric or altered in any way. It is also completely non-addictive, so you can try CBD products without worrying about developing a dependency on them.
Rigorous research is still being conducted to fully test the safety and efficacy of CBD for people with multiple medical conditions. CBD is generally very well-tolerated and only causes mild side effects like drowsiness, dry mouth, and reduced appetite in rare cases. It is important to note that CBD may still interact with other medications like calcium blockers and blood thinners. Please consult your doctor before using CBD if you have asthma, high cholesterol, depression, fibromyalgia, or any other continuing illness.
Is CBD Right for You?
  One of the most comprehensive reviews on the therapeutic effects of cannabis and cannabinoids concluded that, "There is substantial evidence that cannabis is an effective treatment for chronic pain in adults." There are also a vast number of subjective accounts indicating that people with arthritis who use CBD experience decreased pain, improved sleep, and reduced anxiety. A recent survey conducted by the Arthritis Foundation has found an overwhelmingly positive response to CBD use. The survey participants had many different types of arthritis and most of them had been living with the condition for over 10 years.
67% reported improved physical function 

71% reported better sleep quality

67% reported reduced intensity and occurrence of depressed moods
‌Until clinical research is able to provide clear data on its efficacy, CBD remains a safe and risk-free therapy to explore.
Ways to Take CBD
There are a lot of ways you can utilize CBD, including balms, oils, ointments, edibles, tinctures, and vape pens. It all depends on the effect you want CBD to have and the best method of administration for that goal. The two main differences in the ways to take CBD are the speed of delivery and the duration of effect — meaning how quickly you will start to experience the effects and how long they will last. For example, vape pens release CBD within 10 minutes but the effect wears off in a couple of hours. In contrast, edibles like capsules and gummy bears take much longer to produce results but they provide relief for four to five hours. You can also choose topical CBD ointments and creams for quick release in a specific area. CBD lotions and balms are ideal for relieving pain in the joints, ligaments, and muscles affected by arthritis.
How Muscle MX Products Help
Muscle MX products are scientifically crafted with your overall well-being in mind. Created with superior filtration processes and all-natural ingredients, our products enable you to make the most out of CBD's extraordinary pain-relieving abilities.
CBD Topicals
The Activate Heating Balm is one of our most popular CBD topicals for arthritis, and for good reason! This CBD arthritis balm targets pain and inflammation and provides long-lasting relief from aches and stiffness. Its advanced heating formulation boosts blood flow and induces a comforting warm sensation in the joints. The Activate Balm penetrates deep into the muscles and provides a rapid release of CBD for rheumatoid arthritis. It is best used before or during activities to alleviate pain associated with movement.
The Recovery Cooling Balm is the natural ally to our bestselling Activate Heating Balm. It contains naturally soothing elements like menthol, tea tree, eucalyptus, and CBD for joint pain and fatigue. It provides fast-acting ultra cooling relief and relaxes muscles and tendons after long periods of activity. In addition to offering best-in-class CBD help with arthritis, this balm is also immensely helpful in speeding recovery from athletic injuries and day-to-day aches. 
We also offer Extra-Strength Activate+ and Recovery+ balms with higher concentrations of CBD for professional-grade relief from chronic and acute pain.
For advanced skin hydration and repair, try our powerful Restore Antimicrobial lotion. This unique CBD arthritis lotion combines the pain-relieving properties of CBD with nano-silver anti-microbial technology for complete healing and protection. The distinctive blend directly strikes inflammation and pain while forming an anti-microbial SilverSol barrier at the same time.
CBD Drops
If you are looking for a different way to take CBD, the Full-Spectrum Drops offer premium CBD oil for arthritis. You only need to add a few drops to your food or drinks to benefit from its full range of wholesome qualities. Besides being a highly effective pain management therapy, these drops also help to alleviate depression and reduce anxiety. 
To take advantage of CBD's one-of-a-kind relaxing properties, choose Relax Drops as your daily supplement. Its perfect blend of CBD and Ashwagandha promotes feelings of calm and relaxation. Relax Drops can be used to ease stress during the day or act as an effective sleeping aid containing CBD for arthritis in seniors.
CBD Gummies
You can also try Relax Gummies for the same sense of tranquility in a convenient edible form. Relax Gummies are gluten-free, vegan friendly, and foster relaxation in the body and mind without making you feel tired or drowsy.
SOURCES:
– Anthony A, Rahmat S, Sangle P, et al. (September 14, 2020) Cannabinoid Receptors and Their Relationship With Chronic Pain: A Narrative Review. Cureus 12(9): e10436. doi:10.7759/cureus.10436.
– National Academies of Sciences, Engineering, and Medicine. 2017. The Health Effects of Cannabis and Cannabinoids: The Current State of Evidence and Recommendations for Research. Washington, DC: The National Academies Press. https://doi.org/10.17226/24625. 
– Arthritis.org. 2021. Patients Tell Us About CBD Use – News. [online] Available at: <https://blog.arthritis.org/news/patients-tell-us-cbd-use/> [Accessed 16 July 2021].