Damon
How To Balance Work
and Life at Home
The COVID-19 pandemic changed many things, including how we work. Previously, home used to be the haven you'd return to after a long day at work. But the pandemic turned homes into offices, blurring the line between work and rest.
Balancing life from home became difficult for many people in such trying times, especially parents who had to oversee their children's online classes. And even people without young children discovered that the work-life balance when working from home can be difficult to master.
But it's definitely doable, especially if you employ some of the following tips for managing stress and achieving a better balance for living and working from home.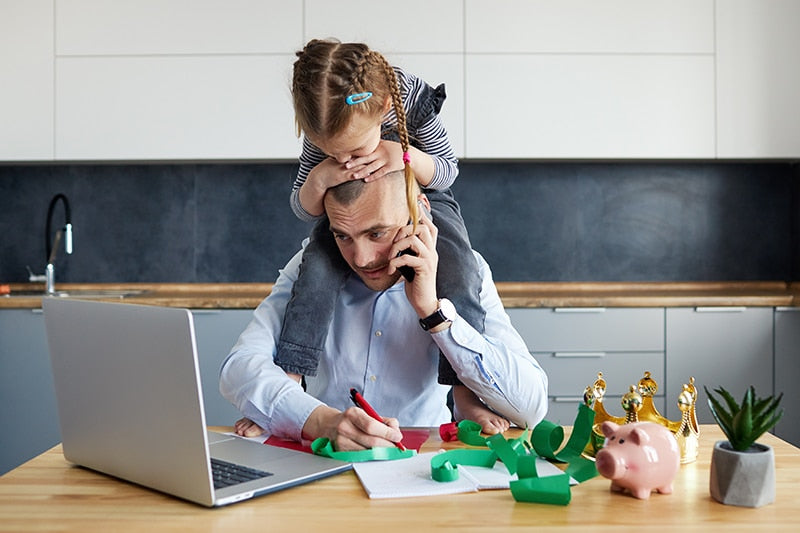 Struggles of Balancing Life From Home
Besides the stress surrounding the virus and economic instability, the pandemic also added to the already existing struggles many people face when balancing life from home. The American Psychological Association reports that 47% of survey respondents had feelings of anxiety since the pandemic started, while 44% were experiencing sadness due to the stressful situation.
Here are some challenges people face in terms of job stress and work-life balance:
Lack of resources

: Many people struggle with work and life balance because they simply lack some of the necessary resources to get their jobs done. Some people may not have access to a computer, while others don't have enough time.

Unhappy with work:

 This is especially common for parents who are working full-time and then struggling to get home in time to oversee their kids' online classes.

Lack of social support: 

This situation is common for working parents, who often can't find time to eat or sleep properly because they're always taking care of their children and/or spouses.

Stressful job:

For many people, the stress of trying to balance work and life can be overwhelming when their job is already very demanding or tedious.



Unsupportive relationships: People who don't have a strong support system at home tend to struggle more with work-life balance since they have so many responsibilities. In such a situation, it's inevitable to miss tasks and feel guilty or stressed about them later.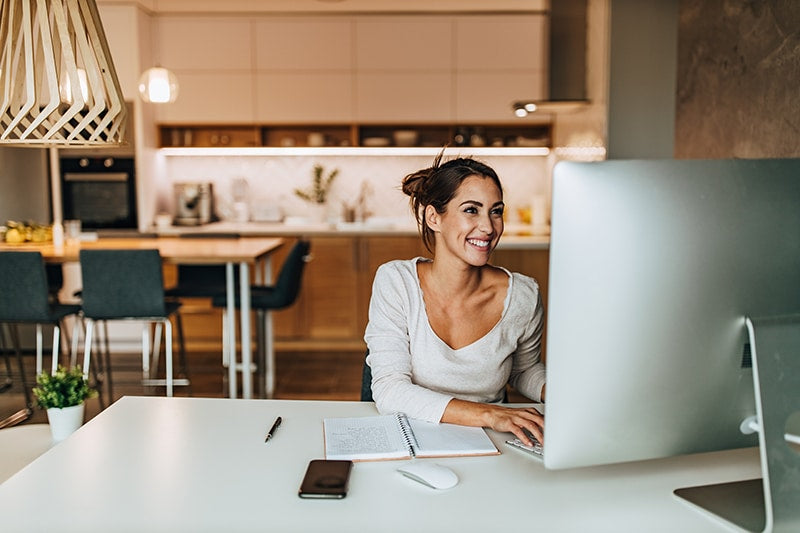 How To Keep Work Stress Away From Home?
The pandemic made our homes our workplaces too, making it difficult to keep the stress away. Even now, with work moving back to offices, it's hard to adjust to the change.
If the stress is beyond manageable for you, you can search for less stressful remote work, such as editing and proofreading. But low-stress work from home jobs aren't exactly easy to find and may not be a viable option for everyone.
So here are some tips to help lower the impact of stress on your work-life balance:
Prioritize Your Time
Anyone managing work and home together will have a dozen things on their to-do list. It can be chaotic if you try to do all of them at once. Instead, prioritize the most important tasks that need to be done first, then work your way down until you finish with the least important ones.
There will be days when you don't get everything done, and there will be days when you'll accomplish more than anticipated. Both are to be expected.
Make a Schedule
Depending on how much time you have, you can make a daily, weekly, or even monthly schedule for yourself.
Use this list to keep track of all the things you want to accomplish at home and at work. It's completely okay if you miss a thing or two on your schedule, as we all have days like that. The important thing is to not be too hard on yourself.
Make Time for Yourself
Irrespective of how jam-packed your schedule is, it's important to make time for yourself to prevent burnout.
You can do your favorite activities or try something new. It's always better if you can find time to do something relaxing so that you don't have to put too much effort into enjoyment.
Keep Your Home Office Separate from Your Living Space
It's important to have a separate space for working at home so that the environment is as stress- and distraction-free as possible.
If you can, try to separate the workspace from your living space. In this way, you can work in a quiet environment that is conducive to making progress on your projects.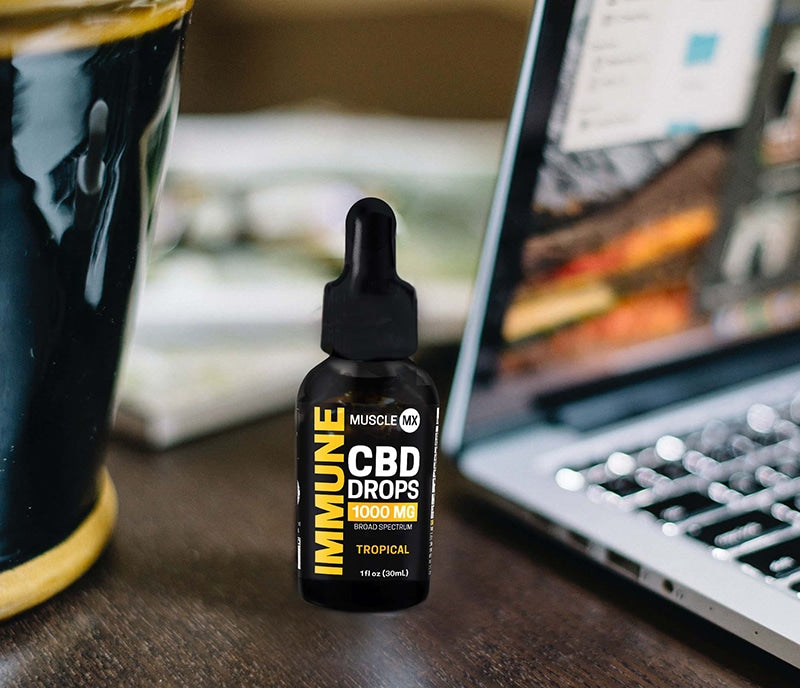 Try CBD 
CBD can help combat both stress and anxiety. Research has shown that CBD is a good product for calming people down and lifting their moods.
A 2019 study found that 300mg to 600mg of CBD reduced the symptoms of anxiety in 57 adult males. Meanwhile, there's also a lot of ongoing research on the use of CBD as a potential treatment for anxiety disorders.
If you're new to CBD use, try a CBD lotion. You can put it on in the morning as part of your skincare routine to reap its benefits throughout the day. Alternatively, munch on some CBD gummies to treat yourself after ticking off a task from your to-do list.
Final Words
There's no denying that the past two years have been quite stressful, taking a toll on many people's mental health. On top of that, maintaining a work-life balance has become more difficult due to added responsibilities, lack of resources, lack of support, and other reasons.
Initially, it can be hard to manage both your work and personal life from home. That's why you should prioritize what is important and make sure to do things systematically for better results.
Above all, don't forget to take care of yourself. Take time off if needed and try CBD for calming effects. Not only does CBD administration require minimal effort, but it's also highly effective against stress and is available in different forms.
At Muscle MX, we have a wide range of CBD products, including balms, gummies, drops, and lotions. You can select a product from our selection and benefit from its soothing and relaxing effects as you wind down after a long day.
Here is great resource we think you will find helpful: https://www.thanksben.com/how-to-avoid-workplace-burnout-stress-in-the-digital-age