Damon
Cannabidiol (CBD) has become a popular product for humans in recent years. Many people use it to ease pain, reduce stress, and assist with sleep. 
Whether you're living with dogs or cats — or both — your pets are likely beloved members of your family. Their health and well-being are some of your top priorities. You feed them high-quality food, give them ample opportunities for staying fit, and offer them endless love and affection. If they're living with chronic pain, separation anxiety, or other health concerns, you may be thinking about adding CBD to their routine. But how safe is CBD oil for dogs and cats? Here's what you need to know.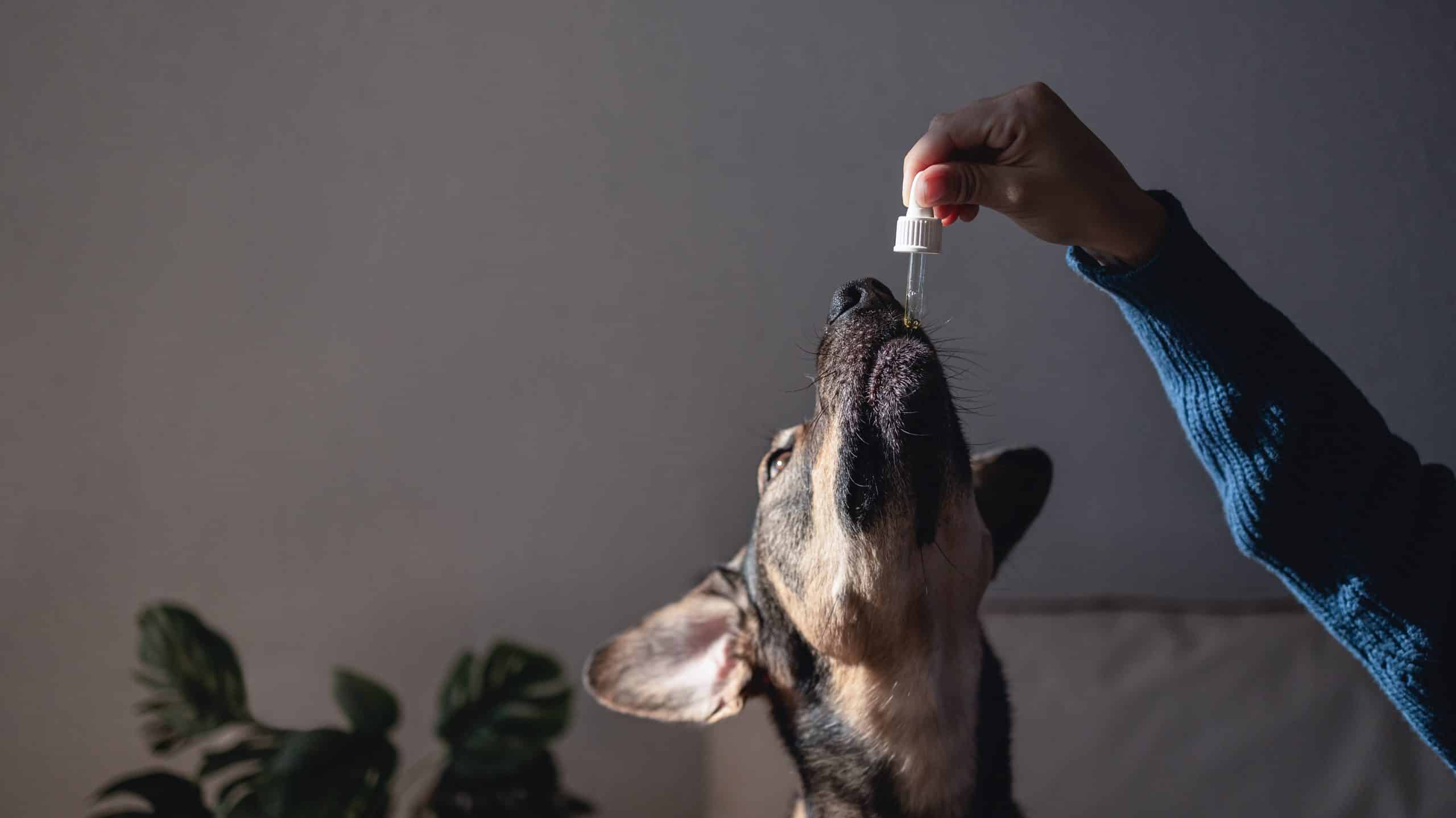 How Can CBD Help Pets?
Is CBD safe for cats and dogs? There isn't a whole lot of research at the moment. However, what there is so far is encouraging. For instance, a 2018 study in Frontiers in Veterinary Science found that dogs with osteoarthritis may experience improved pain and mobility with CBD use (1). Another study in 2019 found that CBD — in conjunction with seizure medication — may help reduce seizures in dogs with epilepsy (2). 
Despite the lack of formal research, many pet owners are finding that high-quality CBD products seem to be helping their dogs and cats with various ailments:
Pain and inflammation. 

Many people use CBD for dog hip pain, arthritis, joint issues, neuropathic problems, and other inflammatory conditions. Alleviating your pet's discomfort may also help to boost their mobility. 

Seizures. 

Several studies show how CBD can help reduce seizures in humans but only a few exist that demonstrate the effects of CBD on cats and dogs for the same issue. However, available research suggests that CBD may help pets that have epilepsy. 

Stress and anxiety. 

Cats and dogs can feel stress and anxiety. Loud sounds like thunder and fireworks can make them incredibly nervous. They might pace, try to hide, or feel plain miserable. Some pets experience separation anxiety and get destructive when their owners leave for the day. The best CBD for dog separation anxiety or cat anxiety may help to calm a pet's nerves. 

Cancer. 

Studies suggest that CBD for dogs may be beneficial for easing the symptoms that come with some cancer treatments, such as nausea and appetite loss. Other studies show that CBD may actually help treat tumors directly by

slowing or stopping the growth of cancerous cells

(3). 
Is CBD Safe for Pregnant Dogs and Cats?
Cats and dogs can experience uncomfortable pregnancy symptoms like loss of appetite and nausea. Some pet owners may wonder if they can use CBD to help their pregnant four-legged friends feel better. 
The general recommendation for humans and animals is to avoid CBD during pregnancy and lactation. There isn't enough research on the effects. 
If you're thinking about giving your pet CBD, you may want to ask your vet for advice. Whether or not you get to have that discussion depends on where you live, though. In some areas, veterinarians may face steep penalties or lose their licenses for talking about it. No matter where you reside, you should at least feel comfortable enough to bring up the subject. 
What Types of CBD Are Beneficial for Pets?
There are countless CBD products on the market. Some of the best options for pets include:
CBD oil

Capsules

Infused treats

Pet-safe infused topicals 
Generally, CBD oil is the easiest to administer to pets. You can drop a dose in your cat or dog's mouth or mix it in with their food. You can also give your pets their CBD drop by drop. That allows for greater control over how much they get. Some pet owners find that when it comes to CBD, dogs also enjoy infused treats.
What To Look for in CBD Products for Pets
The U.S. Food and Drug Administration (FDA) hasn't regulated CBD for pets yet, so pay attention to the products you buy. Some of the first things you'll likely notice on the label are the terms "CBD isolate," "full-spectrum," or "broad-spectrum." Products like Muscle MX's full-spectrum CBD drops contain other valuable cannabinoids, including no more than 0.3% tetrahydrocannabinol (THC).
Other things to pay attention to when purchasing CBD products for your pets include:
Ingredients. 

The product label should have a list of everything the CBD product contains. If you're unsure of any ingredients, consult with your vet first. 

Third-party lab test results. 

Always read a product's lab test results. If they aren't on the item, the company should be willing to give you the information.

100% U.S.-grown hemp. 

Hemp that grows in the U.S. is subject to specific regulations that hemp from other countries isn't. 
Potential Side Effects to Know
Will your pet get high? CBD products for pets contain hemp-derived cannabinoids. Even full-spectrum products contain no more than 0.3% THC. With such low amounts of THC, you don't have to worry about your pet getting high. They'll experience no psychoactive effects. 
So, is CBD oil safe for cats and dogs? While the answer is generally yes, there are some potential side effects. Some pets may experience:
Drowsiness

Dry mouth

Lowered blood pressure
There is also some evidence that CBD may affect how the liver processes certain medications. Talk with your vet if your cat or dog takes any prescriptions or supplements. 
How Much CBD Should You Give Your Pet?
The ideal CBD dosage for dogs and cats will vary. The best way to find what works for your furry friend is to start with a small dose, such as a few drops of CBD oil, and then gradually increase the amount until you begin noticing improvements. 
Your pet's dose can also vary depending on the products you buy. For instance, a 1 ml dose of Muscle MX' 500mg CBD oil will provide less CBD than a 1 ml dose of the 1,000mg CBD oil. Make sure you know how much CBD you typically give your pet and adjust the amount if you choose a different potency. Based off of vet recommendations, we provided a dosage chart to spare you any confusion with Muscle MX CBD drops. 
Our favorite way to deliver CBD is by putting a few drops of Natural flavored 500mg CBD oil on Rebel Paw's human grade pet treats. You get to control the exact dosage of CBD that your pet gets. Trust us, your pet is already drooling for them.
Wrapping Up: Is CBD Safe for Pets? 
Is CBD safe for dogs and cats? Yes, but you'll still want to do your homework. Research different companies, learn where they source their hemp and how they process it, and read the lab test results. Consider speaking with your vet, too. If they're allowed to discuss it with you, they may be able to provide you with helpful tips and additional resources. 
If you're looking for CBD oil for your pets or yourself, Muscle MX has what you need. Visit us today to browse our selection today. 
Sources:
Gamble, L. J., Boesch, J. M., Frye, C. W., Schwark, W. S., Mann, S., Wolfe, L., Brown, H., Berthelsen, E. S., & Wakshlag, J. J. (2018). Pharmacokinetics, Safety, and Clinical Efficacy of Cannabidiol Treatment in Osteoarthritic Dogs. 

Frontiers in veterinary science

, 

5

, 165. https://doi.org/10.3389/fvets.2018.00165

McGrath, S., Bartner, L. R., Rao, S., Packer, R. A., & Gustafson, D. L. (2019). Randomized blinded controlled clinical trial to assess the effect of oral cannabidiol administration in addition to conventional antiepileptic treatment on seizure frequency in dogs with intractable idiopathic epilepsy. 

Journal of the American Veterinary Medical Association

, 

254

(11), 1301–1308. https://doi.org/10.2460/javma.254.11.1301

Henry, J. G., Shoemaker, G., Prieto, J. M., Hannon, M. B., & Wakshlag, J. J. (2020). The effect of cannabidiol on canine neoplastic cell proliferation and mitogen-activated protein kinase activation during autophagy and apoptosis. 

Veterinary and Comparative Oncology,

 e12669, e12669. https://doi.org/10.1111/vco.12669