Damon
Using CBD Topicals and




Tinctures Together
We all know that the hemp plant, and its leading chemical compound cannabidiol (CBD), offer many properties to the body and mind through the endocannabinoid system.  CBD can be experienced through several delivery methods and we will be talking about why you might want to combine two distinctive delivery methods – tinctures and topicals – to allow a more multi-faceted kind of hemp regimen. Using CBD topicals and tinctures together allow the compounds of the hemp plant to absorb into the body in two ways, maximizing the effects you will experience. At Muscle MX, we offer both these types of hemp products in various formulas so you can customize your routine for the best results possible.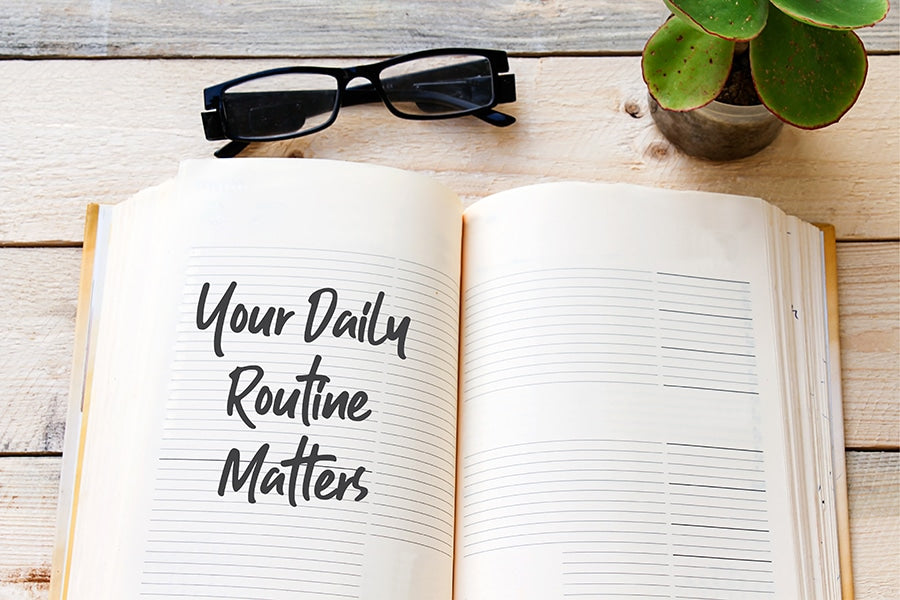 Why Might Someone Want to Add a CBD Topical to Their Routine?
CBD topicals are a category of hemp-infused products that are applied directly to the skin.  They have the ability to absorb transdermally in order to offer the plant's anti-inflammatory and analgesic activity directly to target areas that need help, such as sore muscles and inflamed skin.  Topicals can absorb within minutes, offering their effects very quickly after application, while the effects can last for six or so hours.  
CBD topicals also come in a wide array of formulas, milligram strengths and consistencies.  They concentrate their capabilities into the deep tissue and skin where they have been applied, rather than offering effects within the body that can impact mood, digestive function.
Why Might a CBD Tincture Provide Relief?
CBD tinctures allow you to experience the properties of the hemp plant internally rather than in the localized way that topicals provide.  Tinctures are oral products taken sublingually, meaning that they absorb below the tongue, take effect within about 30-60 minutes, with effects lasting for about four hours.  Tinctures come in dropper bottles, and at their most basic level, consist of a pure hemp extract that's diluted in a carrier fluid, such as MCT oil.  Also available in various milligram strengths, you can select how potent the effects are.  
So, what kind of internal effects can tinctures provide?  
Study #1: Cannabidiol and other hemp compounds can efficiently bind to cannabinoid receptors in the nervous system to balance mood and promote a calming sensation that can be helpful at bedtime.  
Study #2: Taking CBD internally can allow the anti-inflammatory properties of hemp to work more holistically and systemically by allowing the cannabinoid to work directly with receptors in the immune system that control the body's inflammatory response.  In other words, a tincture may offer more widespread relief from inflammation while a topical really concentrates on one specific problem area.
Using CBD Topicals and Tinctures Together: The Perfect Relief You've Been Looking For!
If you already have an existing routine with CBD, adding a topical to your regimen can take things to the next level.  CBD topicals offer certain uses that are unique to this delivery method, which can maximize your ability to find relief solely through the properties of the hemp plant.
Targeting specific problem areas.
Getting concentrated doses of CBD into the muscles and joints.
Can be reapplied several times a day if needed.
Fast-acting and long-lasting.
Ability to explore different formulas.
A perfect form of self-care.
If you use a topical regularly but want to enhance your daily experience with cannabidiol, adding a tincture to your routine is the way to go.  Tinctures offer an internal form of absorption that can promote more systemic effects within the body, with properties that can reach bodily systems and processes beyond what topicals can provide.
CBD properties felt all over.
Supper to the endocannabinoid system.
Potentially helpful at bedtime.
Widespread anti-inflammatory and analgesic effects.
Now, you can understand how taking these two types of products together can take your routine to new heights.  Many of us have both localized and systemic issues that need attention, and therefore a topical and a tincture can serve two distinct purposes in your routine while working together harmoniously.  It is worth noting that taking these two products together is not a source for concern, as hemp is nontoxic to the body.  And, when applied topically, the effects of the plant never cross the blood-brain barrier, which means users do not have to worry about any grogginess that comes from doubling up on CBD daily.
Choosing the Right Topicals and Tinctures for Your Routine
When shopping for these hemp products, you want to choose a reputable company with their hemp extracts tested by a third-party lab and make lab reports public through their website.  You also want to look over the ingredients in each formula carefully to make sure that they are gentle, safe and agree with your body.
What are the Best Muscle MX CBD Topicals and Tinctures to Enjoy Together as a Daily Routine?
Both Muscle MX topical and tincture formulas offer exceptional, top-shelf quality, coupled with lab reports to demonstrate that we are using some of the finest cannabidiol and other hemp-based compounds on the market.  
Contain full spectrum hemp extract, meaning that each dose supplies you with the complete variety of hemp compounds including cannabinoids, terpenes, and phytonutrients that work together synergistically to offer more effectiveness overall.  Choose from a variety of naturally derived flavors, as we use unique strains to promote different effects such as relaxation and immunity so that you can really zone in on your specific needs.
Rated as some of the best on the market, our customers particularly enjoy Muscle MX CBD pain relief balm formulas: 
Activate

– Designed especially for use before a workout by offering a heating sensation from natural ingredients that "wakes up" the muscles and increases circulation.  

Recovery

– Great for using after any form of physical exertion, or simply applying to those pesky aches and pains.  Contains menthol to cool the muscles and joints, aiding in the

recovery

and healing process.
Overall, tinctures and topicals taken together can act as the perfect daily hemp routine, by delivering these wonderful compounds of the plant to the body through two unique means that work together in a complementary way.